FR / EN

News | Artworks | Biography | Publications | Exhibitions | Contact
Urban Lights contacts
Interactive sound and light installation in the public space with body and skin from public
scenocosme : Grégory Lasserre & Anaïs met den Ancxt




Presentation PDF + Photos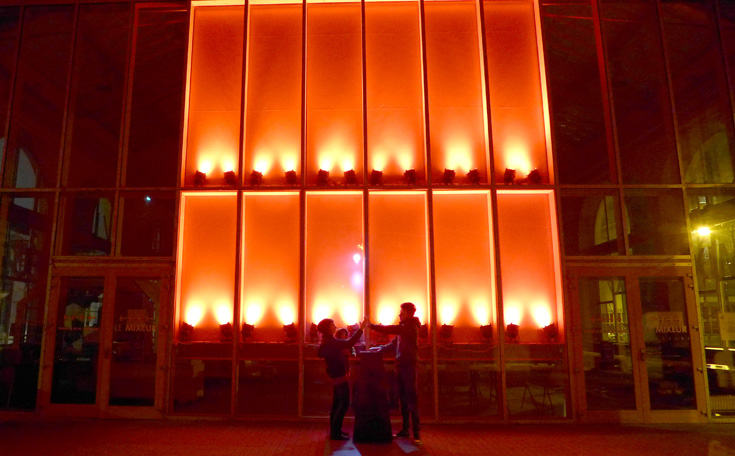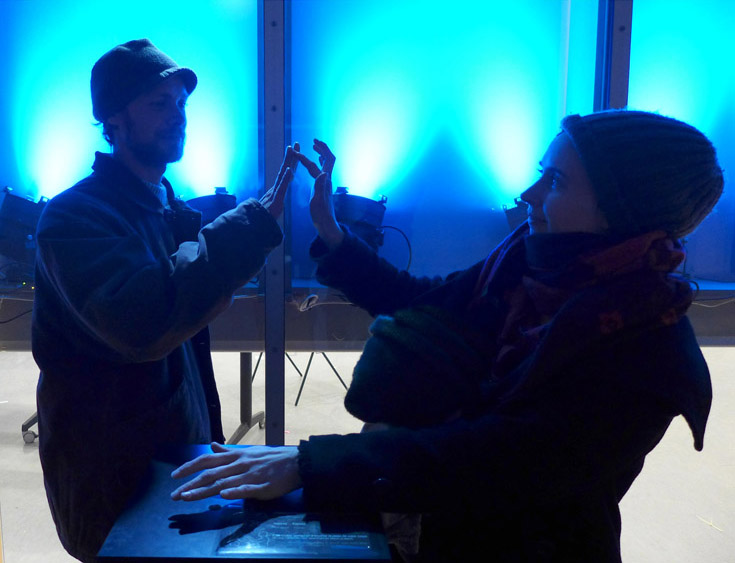 Urban Lights contacts: This interactive artwork bring people together.
Urban Lights Contacts is an interactive artwork with an important social dimension.
This artwork bring together the spectators around an artistic experience.
It creates unpredictable and positive relationships between the spectators.
It transforms the visitors into sonorous human and question in a poetic, sonorous and luminous way our perception of the other.
This installation offers a social, sensory and symbolic dimension, with a sensitive and emotional implication of the audience.


An interactive sound and light installation in the public space with body and skin from public
«Urban Lights Contacts» is an interactive artwork perceptible by two people and more.

This installation take place in the public space in front of a building.
This is the urban version of the interactive artwork Lights contacts

This sensory installation is tactile, luminous and sonorous. It proposes an original and interactive stagings of the spectators' bodies. They are transformed into real sonorous human instruments. In a poetic way, we invite the spectator to question the perception of the other.

This artwork is composed of a small interactive shiny ball. A first person is invited to put his hand on the shiny ball. In contact with this object, his body turns sensitive and reactive to other living bodies. If the person remains alone, nothing happens, there is no reaction. He must invite another person to touch him. They must touch each other's skin. For example, they can shake hands, caress or kiss each other. Each contact generates variable sounds. The various sonorous vibrations change with the proximity of the contacts and of the spectators.

In this artwork, the bodies' energetic clouds (electrostatic energy) are musically felt. We propose a sensory experience with the other person's body in order to animate what we cannot detect. In this situation, energetic contacts with other human bodies become sonorous. We want to provoke and to overturn degrees of proximity that we use in our relationships with known or unknown people.

«Lights Contacts» has received several awards: :
- Award Visual arts and new technologies / Bains numériques #5 - Festival international des arts numériques (Fr)
- Award Lab30 Public's Choice Award / Lab30 - Media Arts Festival - Augsburg (Germany)
- Award Qwartz Arts Nouveaux Médias / Qwartz Paris / A-part, festival international d'art contemporain (Fr)

Coproduction : Centre des Arts d'Enghien-les-Bains, Scène conventionnée pour les écritures numériques



"Cité du design" / Le Mixeur, tiers-lieu culturel - St-Etienne (Fr)



Festival Les Nuits de Lauzerte / De la terre à la lumière
Energetic clouds

The interactive device proposes a very sensitive approach of the body. It allows to feel various degrees of electrostatic contacts according to proximities of bodies. Some people produces more electrostatic energy.
The sensory staging is a kind of a ritual of meetings through the touch. The installation designs a space where proxemic distances of every day life are broken: hierarchical positions, social distances are then banished during these sensorial relations. Lights Contacts creates a transgressive space-time where socials relations are suddenly pushed aside, inverted. The energetic clouds take form of « proxemic cloud's » which, becoming sensible, tangible, allow to play with distances between bodies. Then, Lights Contacts involves the spectators, and provokes intimate or funny situations. Couples kiss or make sonorous caress to each other, or unknown people touch their hands timidly, or many people play together... Many kind of reactions are possible. Depending on cultural areas, the contact with the other is different. This convivial space generates time for extra ordinary meetings. Light and sound vibrations appear fragile, they depend only on contacts with each other.




Synchronisation between sound and colour

Sonorous textures evolve according to the approach and the energetic intensity of bodies. Scenocosme study the way a sound can influence relations between spectators. They explore its power of retro-action, and how it can change the understanding and the touch between persons : when a caress feels like playing on a body like playing a music instrument for example.
There is a correlation between intensity of contacts and intensity of musicality and light. Thus, variations of proximity and electrostatic energy influence sonorous and light textures: If one person touches totally the skin of the other, it generates sonorities with high pitch. If more persons touch the first one, energies are added and sonorities are more high. If the person touches lightly the first one or approaches at few centimetres without touch, sonorities are more low.
Several group of sounds are associated to various light tints in order to propose lots of possibilities. A sound is assigned to the first person in contact with the ball. This sound is played when an another person touch his skin. The pitch of the sound varies according to the energetic intensity of the relation. The light tint associated to the sound evolves according to the pitch. It offers a vibrating and fragile light links to small energetic variations between bodies.(for example : a warm sound is associated to a red tint)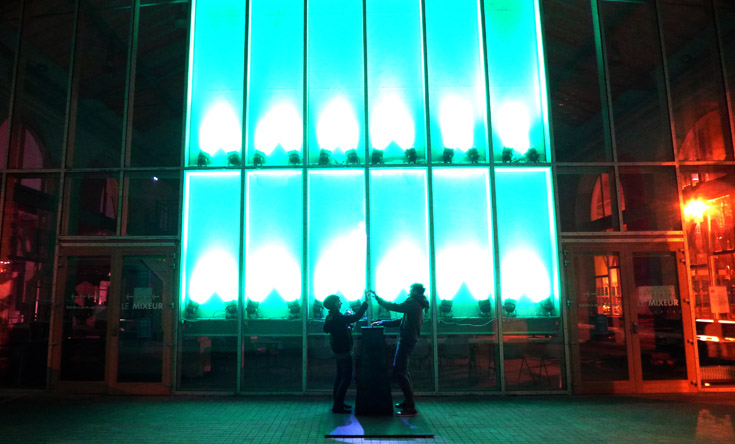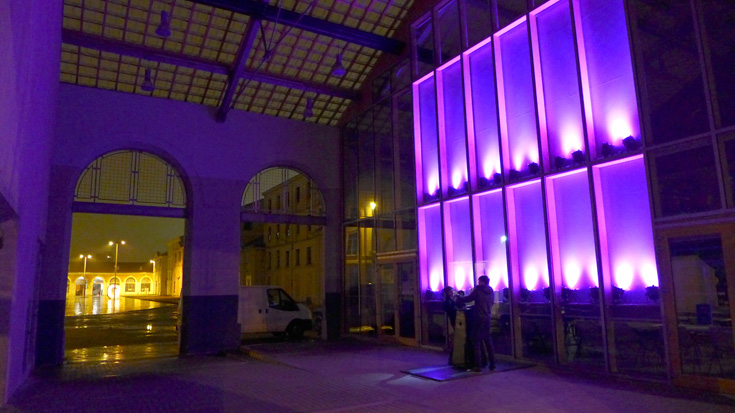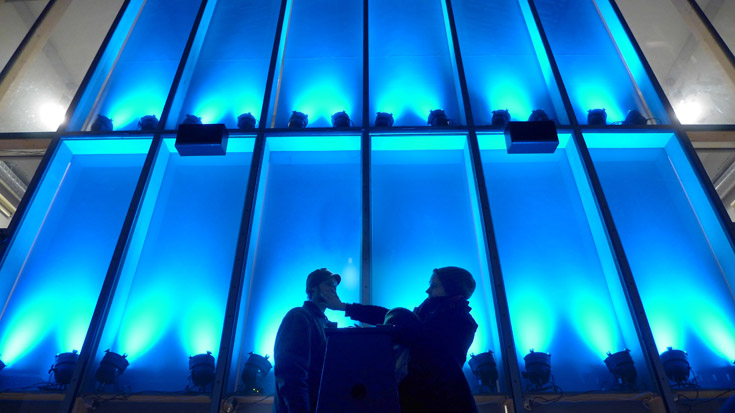 Embassy of France in Ireland / Culture Night - Dublin (Irland)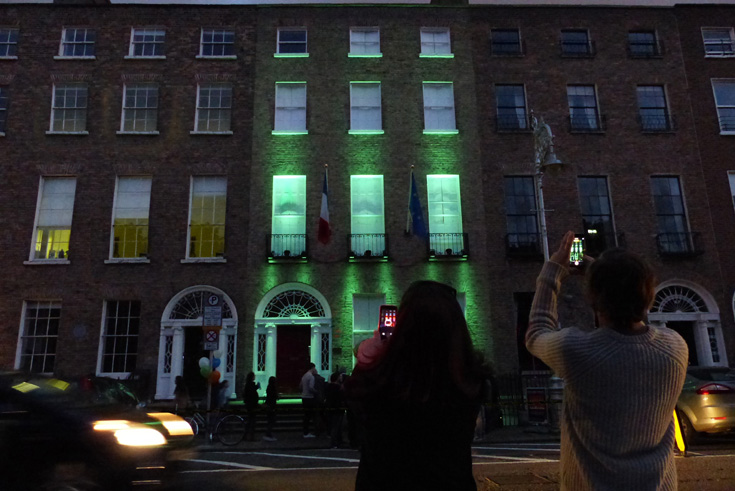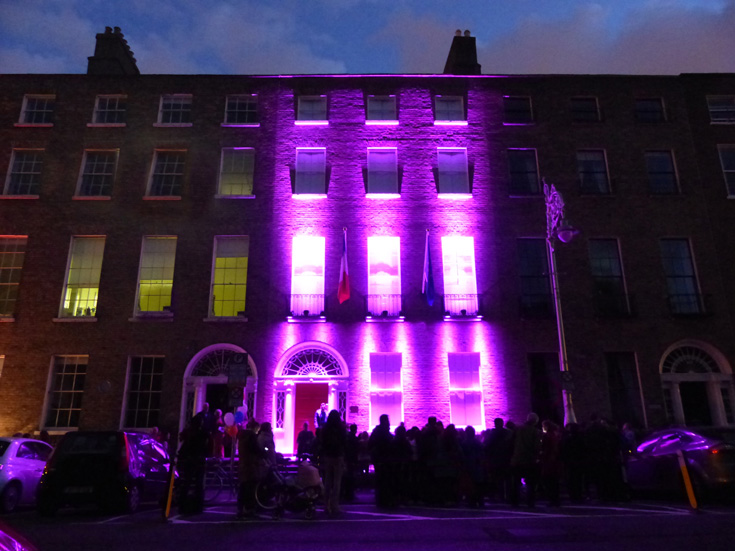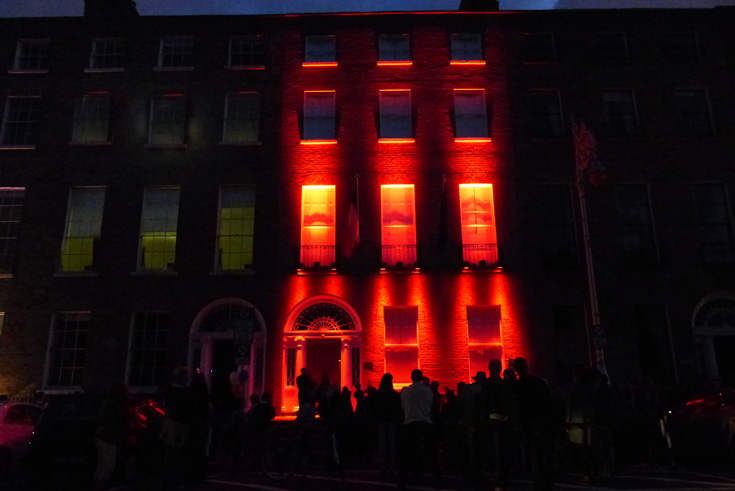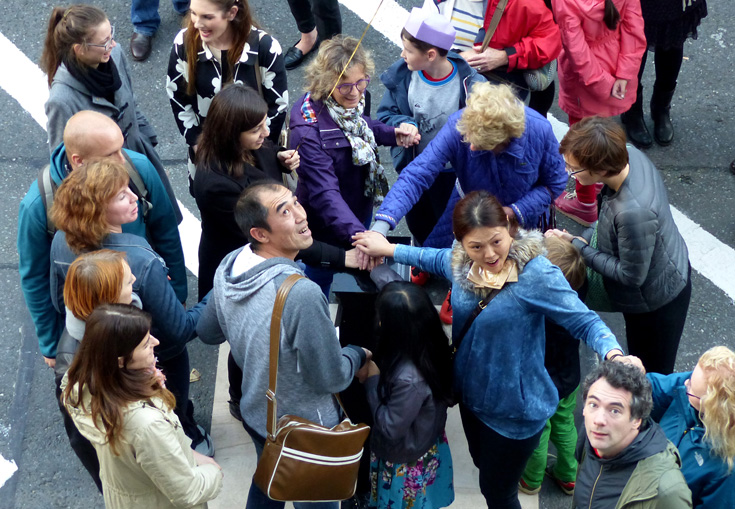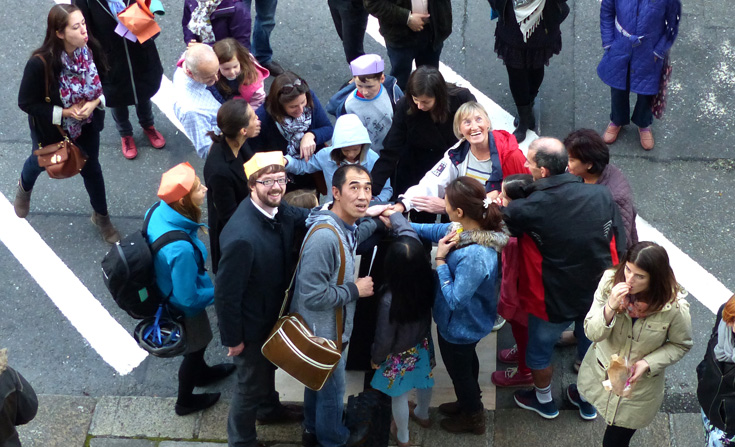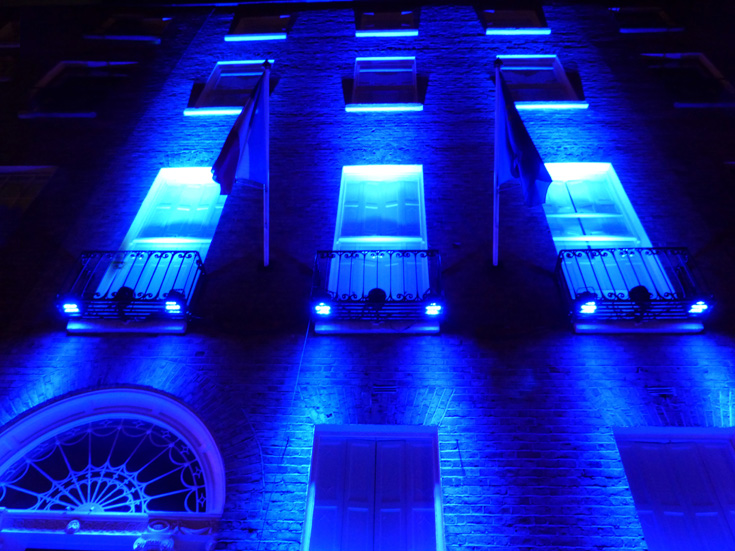 White Night Bucharest ARCUB Cultural Centre of Bucharest Municipality - Bucharest (Romania)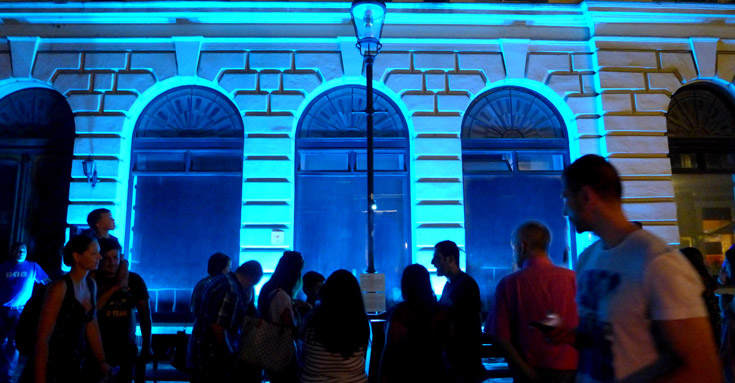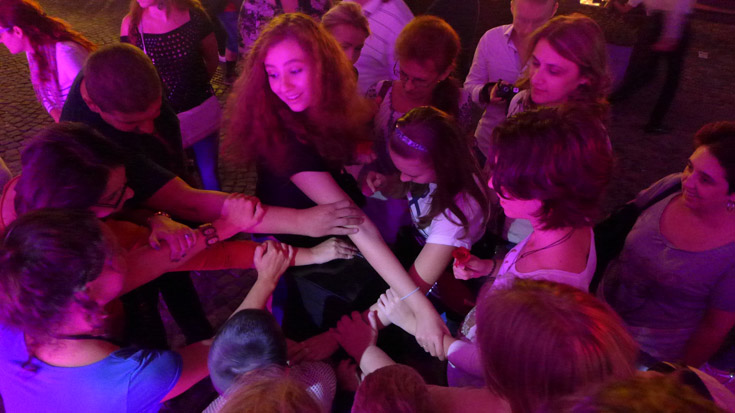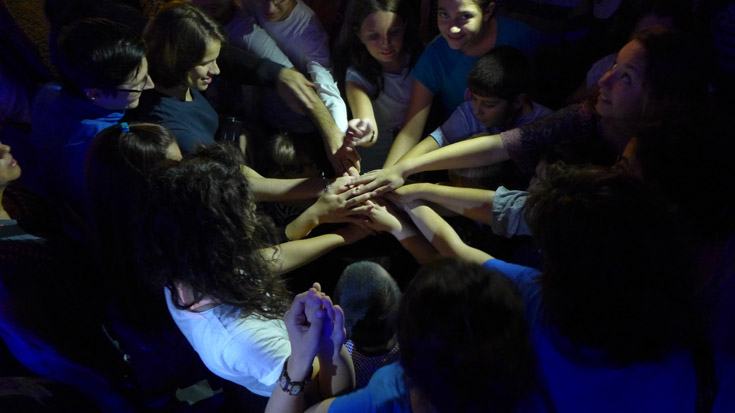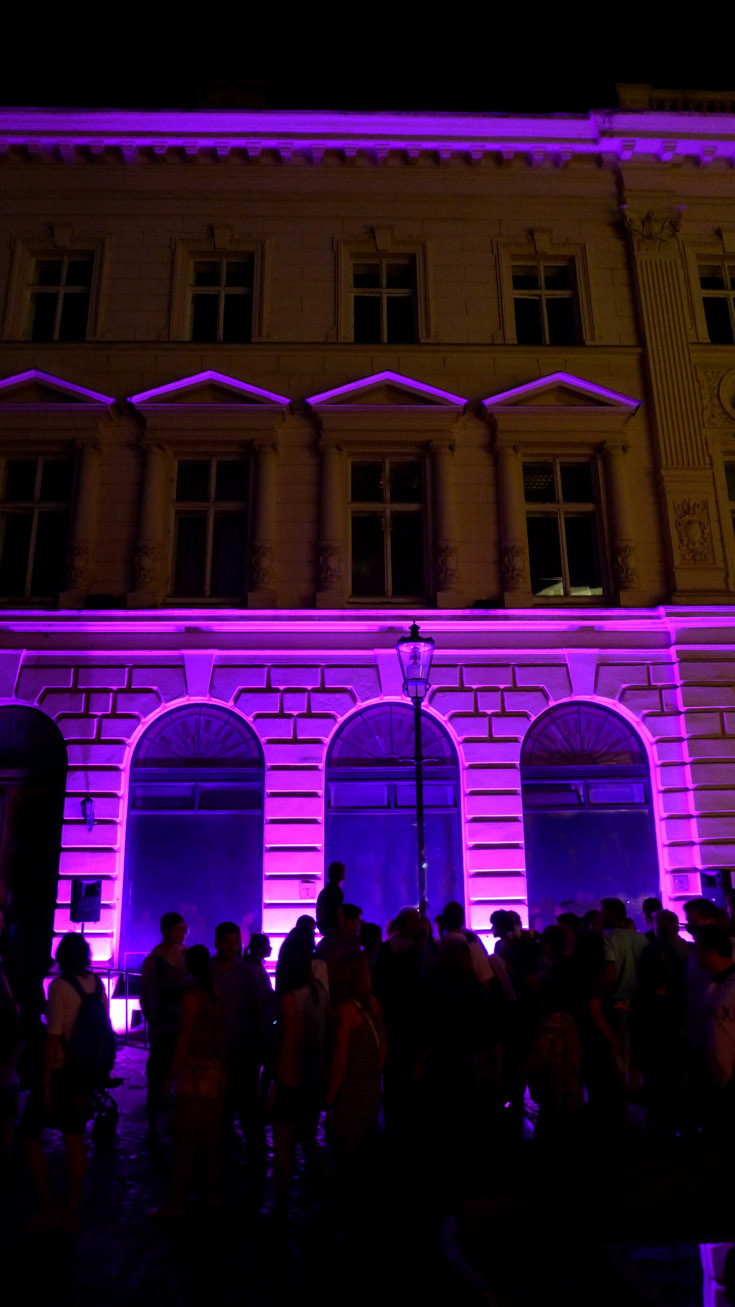 Cité Grüner / Saint-Etienne Métropole Biennale Internationale Design Saint Etienne - Saint Etienne (Fr)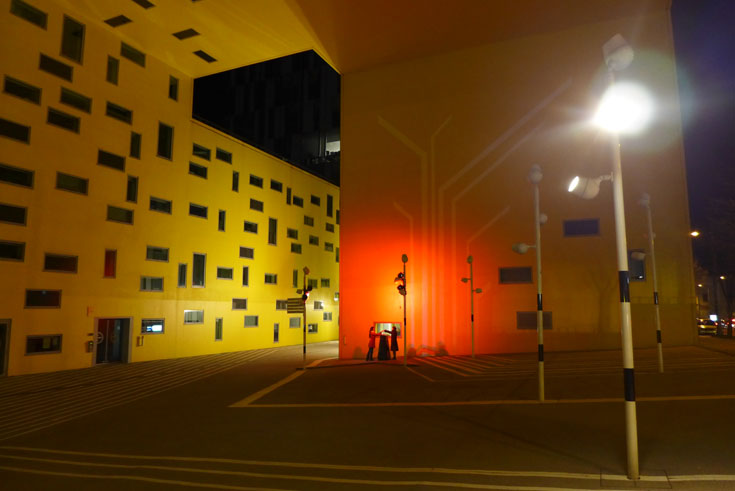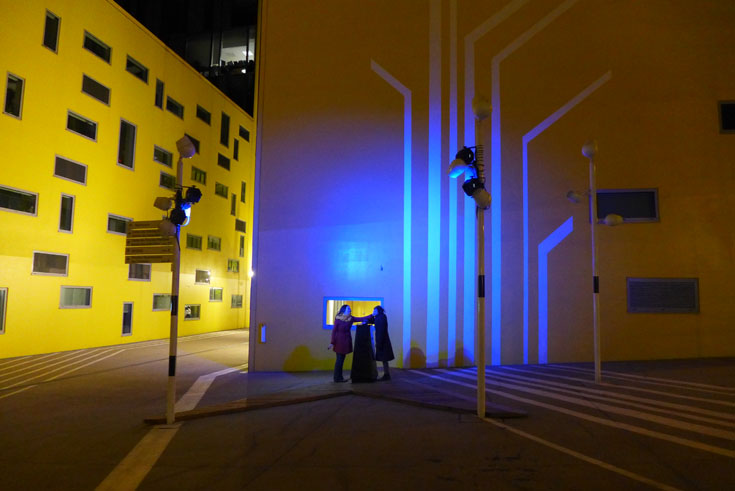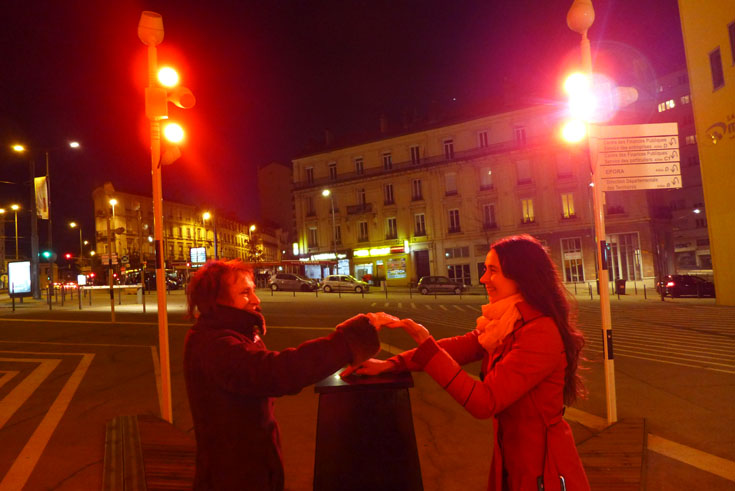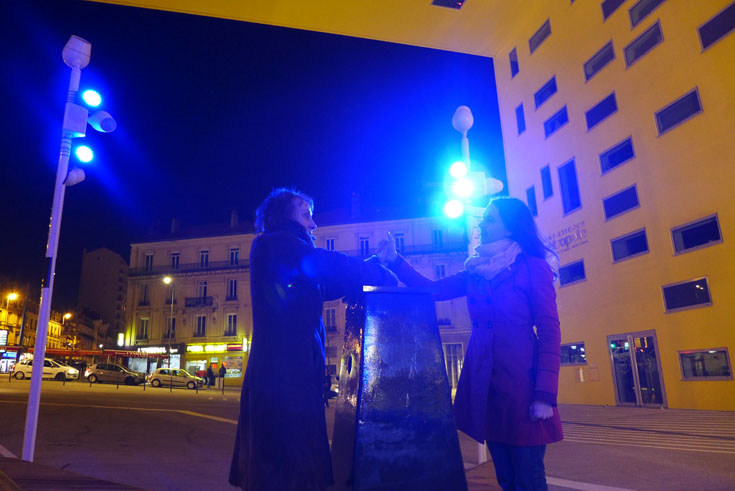 AURORA 2015 - Outdoor New Media Art Exhibition - Dallas (USA)
Dallas Arts District / Immersive public art event in public space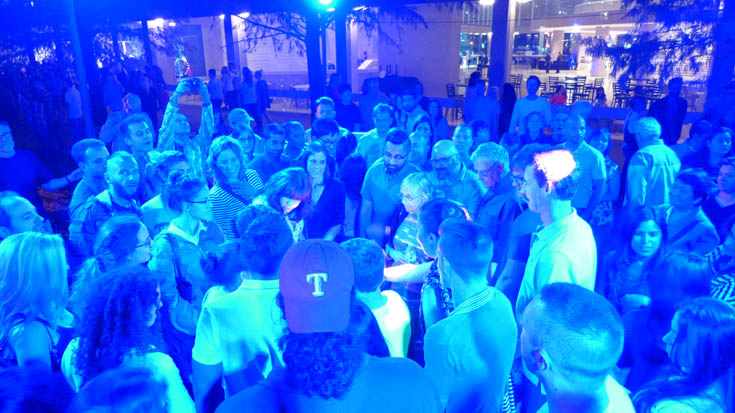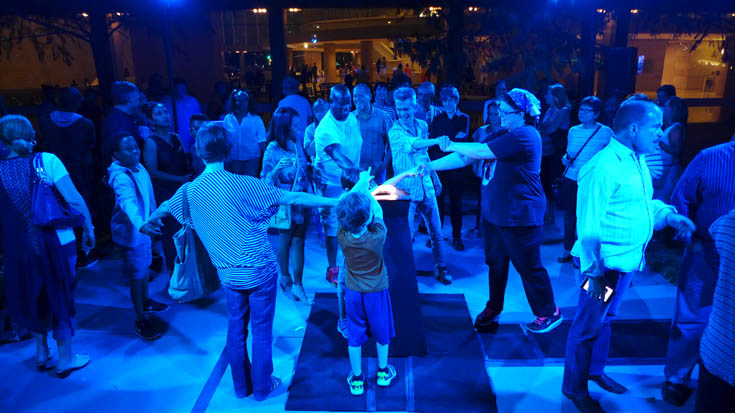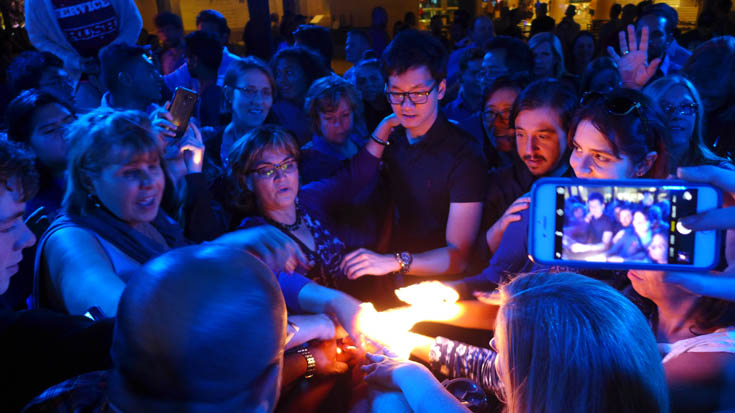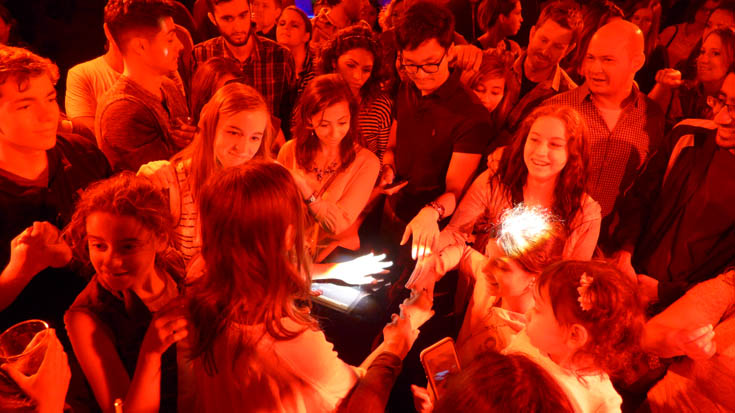 Academy of Music, University of Zagreb / Festival Showroom of Contemporary Sound - Zagreb (Croatia)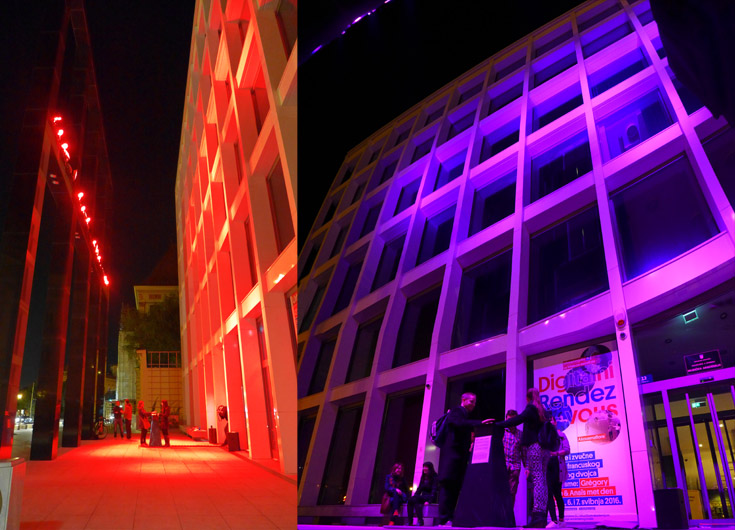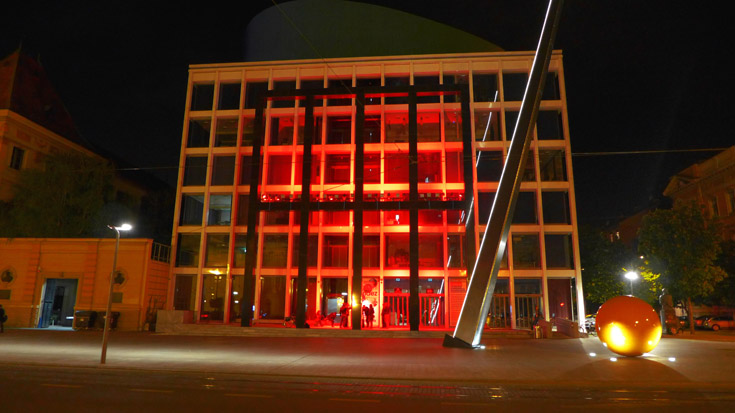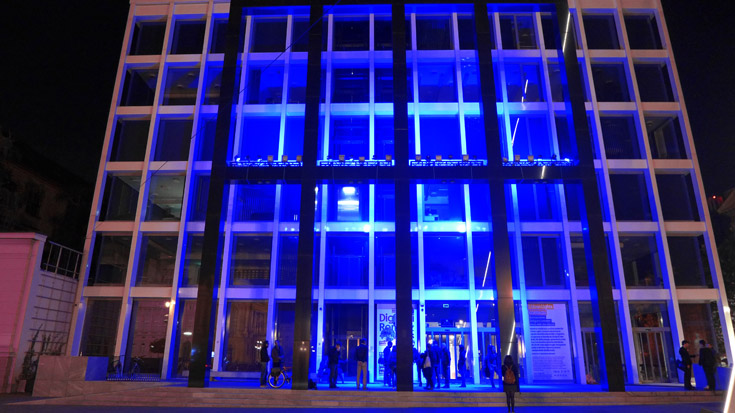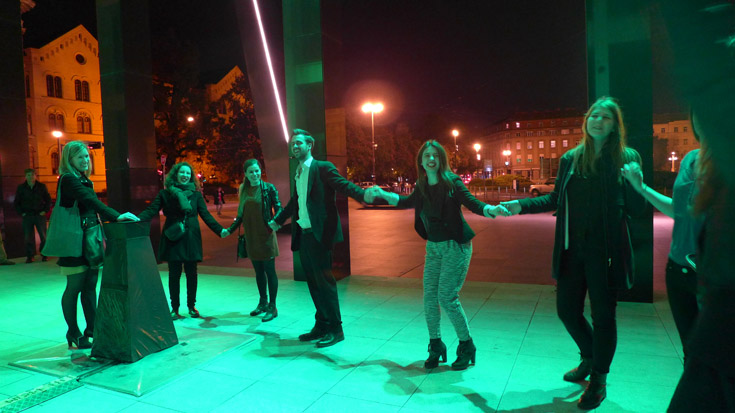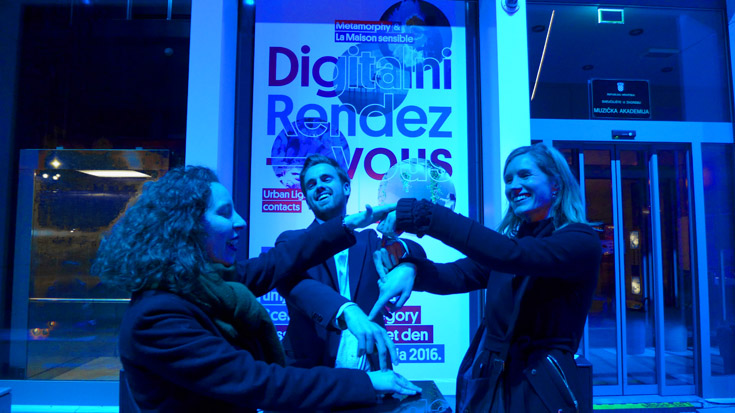 Festival Les Nuits de Lauzerte / De la terre à la lumière (Fr)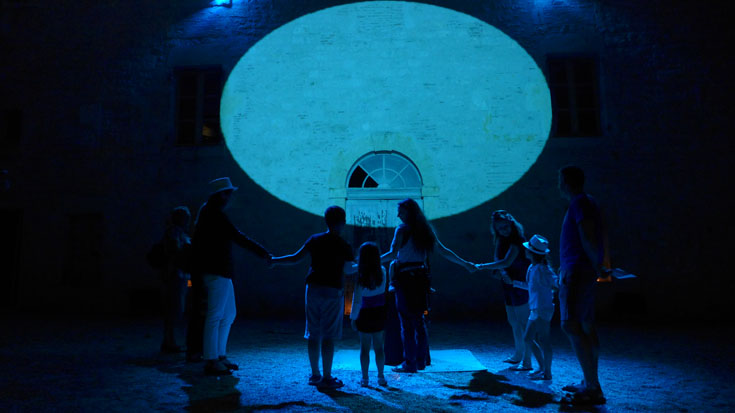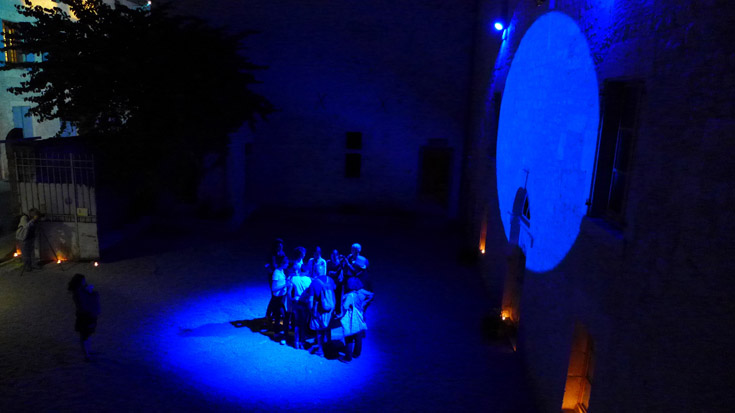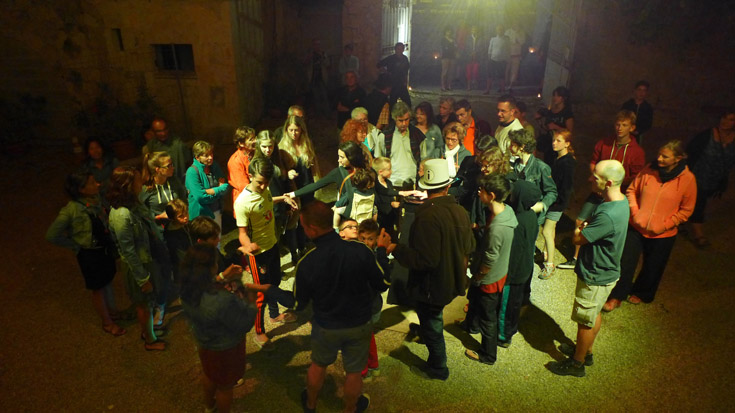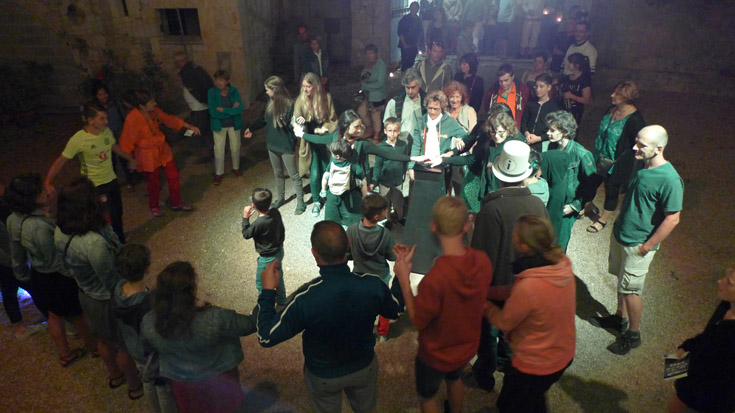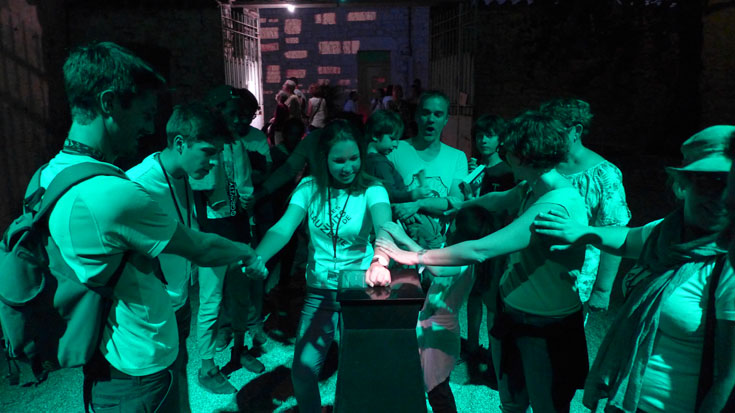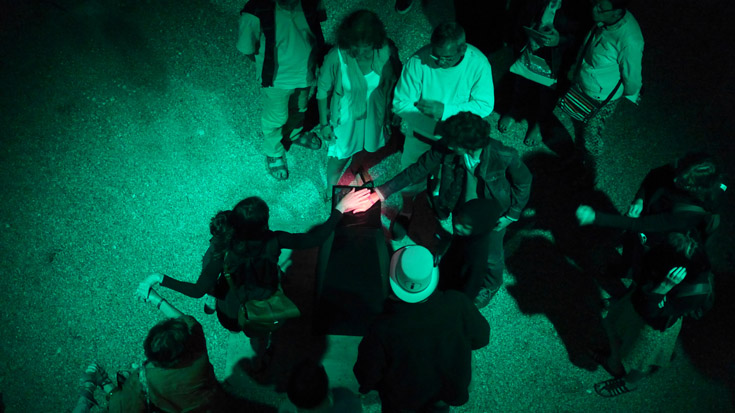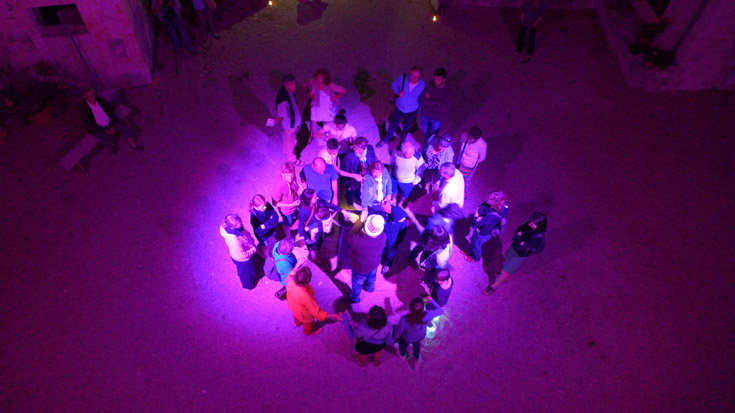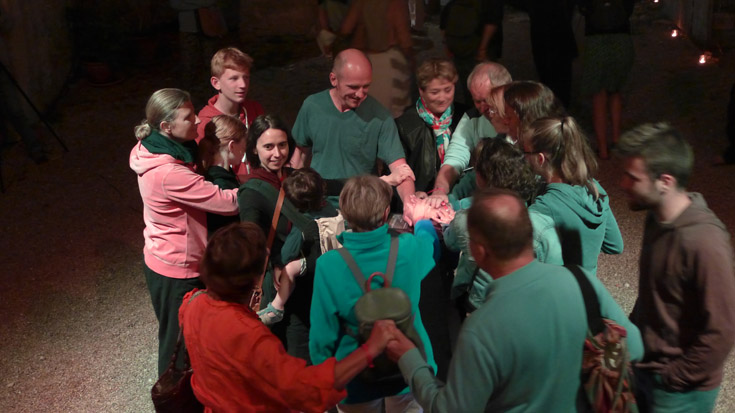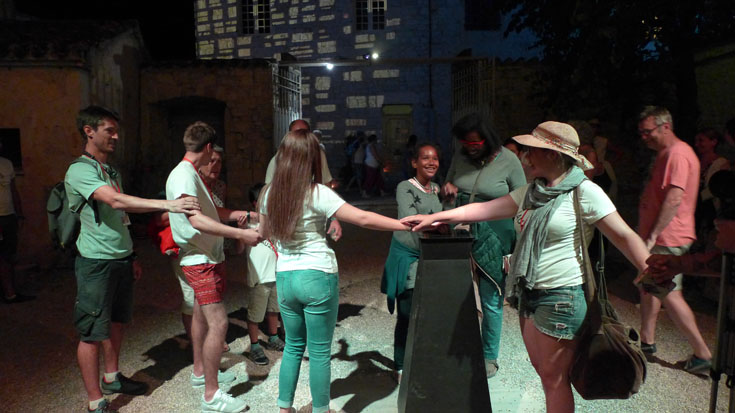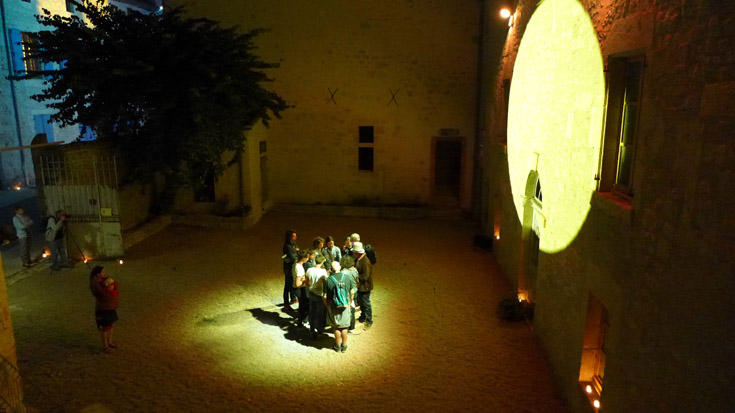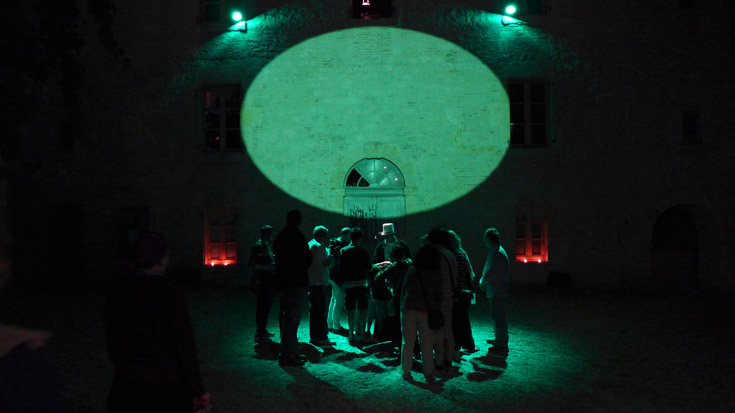 Salle des Pas perdu / Hôtel de ville / Octobre Numérique - Arles (Fr)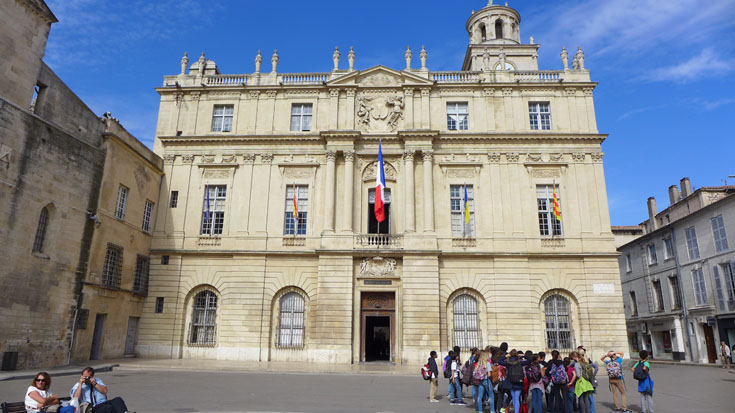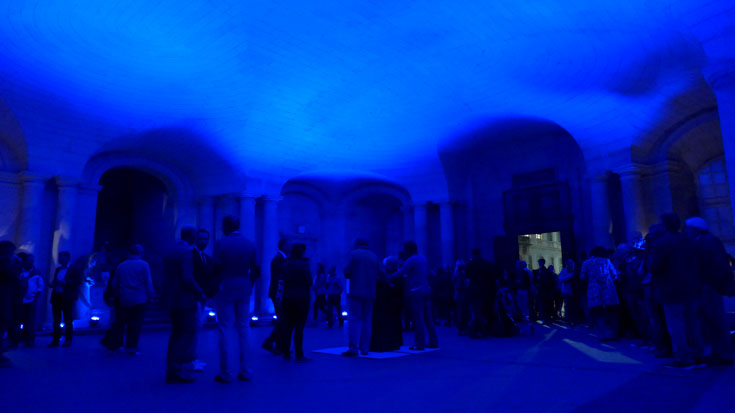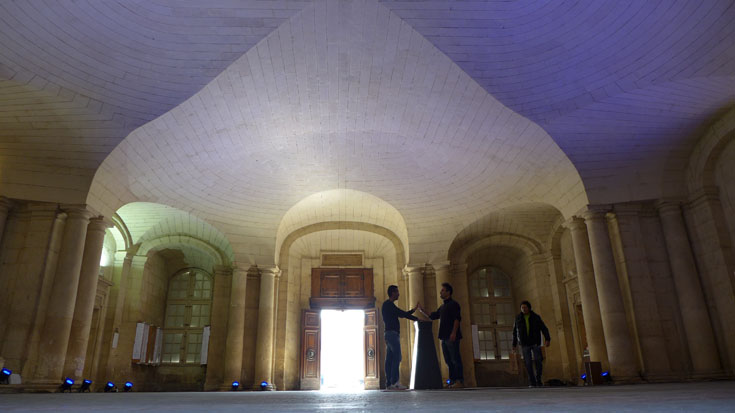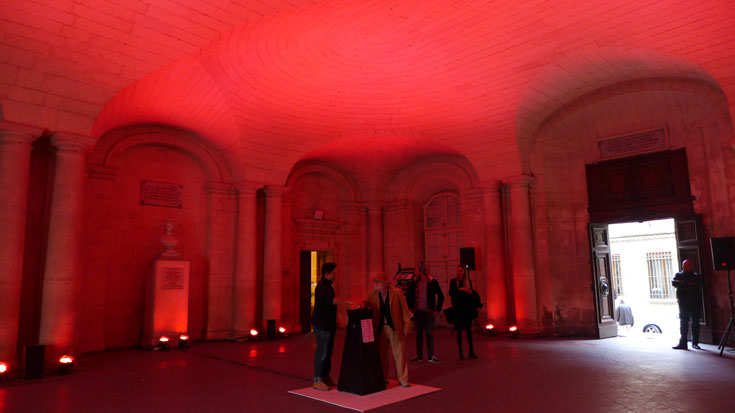 Nuit Blanche / Bijela noć - Zagreb (Croatia)
Zrinjevac / Nikola Šubić Zrinski Square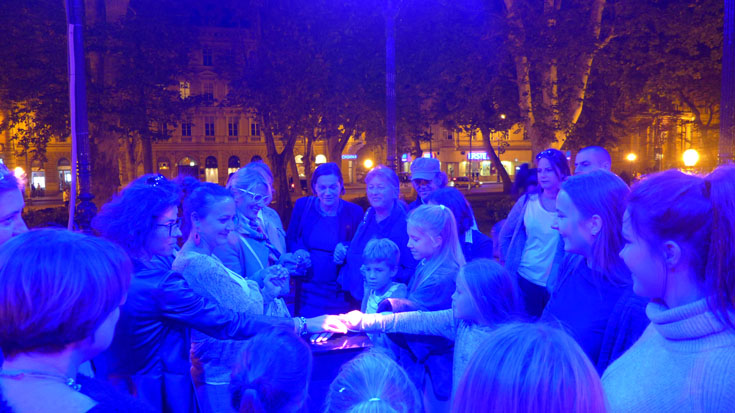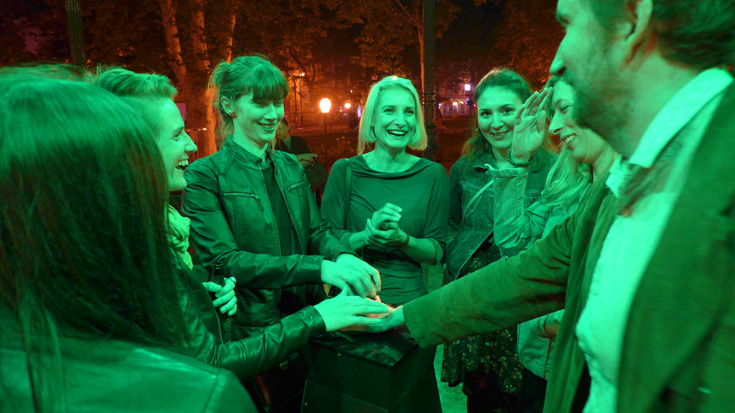 Previous exhibitions of Urban Lights contacts

Déambule - festival des paysages - Annecy (Fr)
Bonlieu scène nationale Annecy
08/07/2017 - 27/07/2017 : www.bonlieu-annecy.com - www.deambule-annecy.com

Light Up Lancaster Festival - Lancaster (UK)
Judges Lodgings building
Curator : Julie Brown
04/11/2016 - 05/11/2016 : www.lightuplancaster.co.uk

Salle des Pas perdu / Hôtel de ville / Octobre Numérique - Arles (Fr)
07/10/2016 - 07/10/2016 : www.octobre-numerique.fr

Nuit Blanche / Bijela noć - Zagreb (Croatia)
Zrinjevac / Nikola Šubić Zrinski Square
Institut Francais
01/10/2016 - 01/10/2016 : www.institutfrancais.hr

Festival Les Nuits de Lauzerte - Lauzerte (Fr)
De la terre à la lumière
05/08/2016 - 07/08/2016 : www.nuitsdelauzerte.fr

Festival Showroom of Contemporary Sound - Zagreb (Croatia)
Academy of Music, University of Zagreb
Institut Francais
05/05/2016 - 07/05/2016 : http://izlog.sczg.hr

AURORA 2015 - Outdoor New Media Art Exhibition - Dallas (USA)
Dallas Arts District / Immersive public art event in public space
Curator : Joshua King, Aja Martin, Tim Goossens, Carson Chan, Shane Pennington, Julia Kaganskiy


16/10/2015 - 16/10/2015 :

www.dallasaurora.com

Embassy of France in Ireland - Dublin (Irland)


18/09/2015 - 18/09/2015 :

www.ambafrance-ie.org - www.culturenight.ie

White Night Bucharest
ARCUB Cultural Centre of Bucharest Municipality - Bucharest (Romania)


19/09/2015 - 19/09/2015 :

www.arcub.ro

Biennale Internationale Design Saint Etienne - Saint Etienne (FR)
Outdoor exhibition IN
Pleins Phares !
Cité Grüner / Saint-Etienne Métropole


12/03/2015 - 12/04/2015 :

www.biennale-design.com/saint-etienne/2015/en/biennial-in/?ev=urban-lights-contacts-386

Le Mixeur, tiers-lieu culturel - St-Etienne (FR)
District "Cité du design"
Arts numériques & Espace public
Curator : Culture & Coopération / Igor Deschamps
08/12/2014 - 20/01/2015 : www.culture-cooperation.org/arts-numeriques




Scenocosme : Gregory Lasserre & Anais met den Ancxt - www.scenocosme.com