FR / EN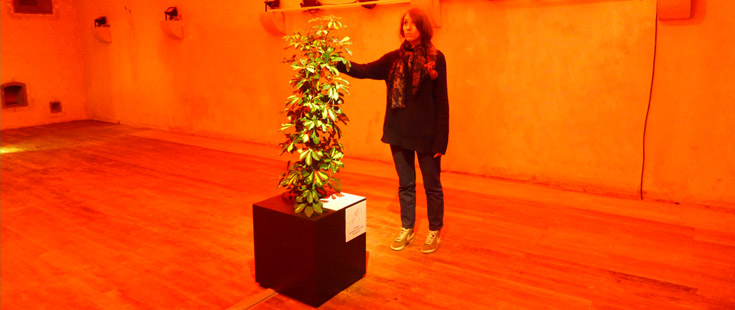 News | Artworks | Biography | Publications | Exhibitions | Contact
Phonofolium et Lux
Interactive lighting and sonorous tree
scenocosme : Grégory Lasserre & Anaïs met den Ancxt


Presentation PDF + Photos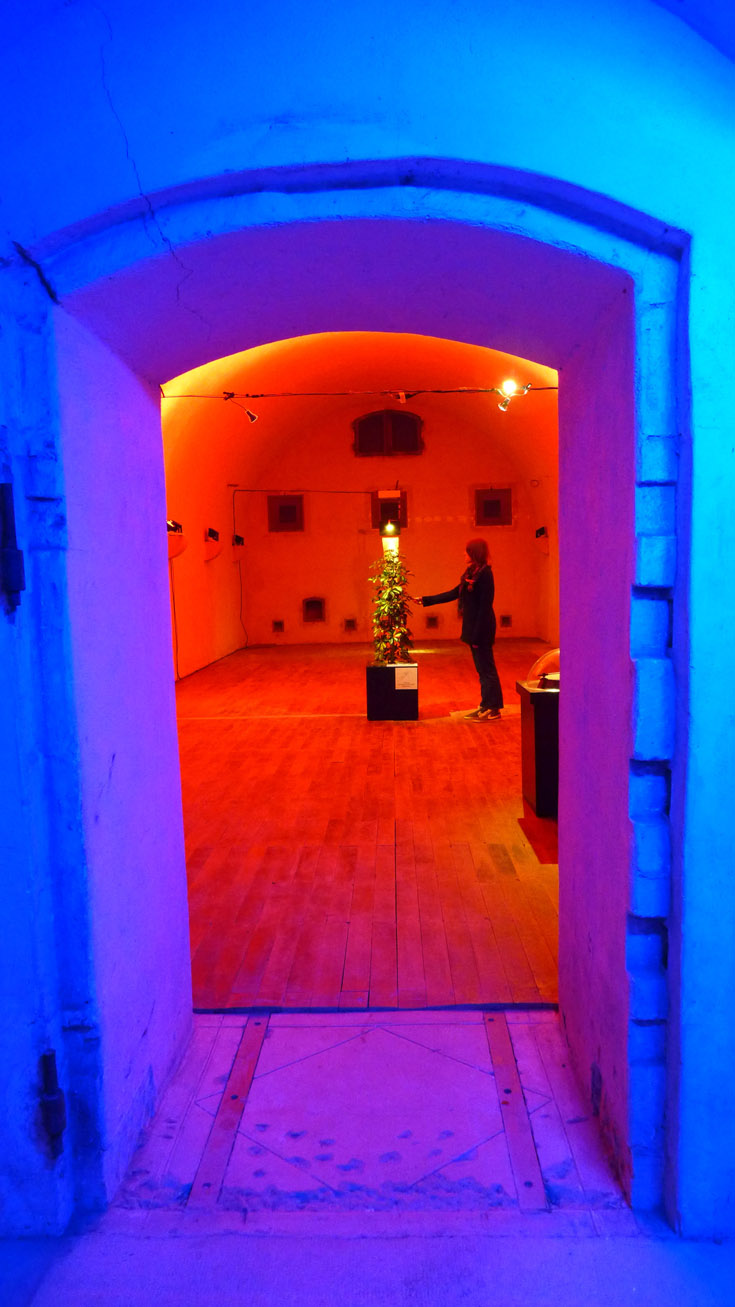 Phonofolium et Lux is an interactive artwork with a living tree reacting to the human electrostatic touch by sounds and lights. Several sound and light characters are revealed when the audience is touching or stroking lightly it. The intensity of light's variations varies according to the proximity of contact with the tree


In the darkness, the tree is only light with spotlights. Interactions of audience with the tree illuminates and highlights the architecture arounded the tree in the exhibition space.


In their artwork, the artists Scenocosme create hybrids between plants and digital technology. Plants are natural sensors and are sensitive to various energy flows. In this kind of artworks, the technology disappears in order to enhance sensory relations and to augment senses. Mixing reality and imagination, they explore our relationships between the body and the environment: they can feel energetic variations of living beings and design interactive stagings in which spectators share extraordinary sensory experiences. Phonofolium et Lux lets us know about their existence by a scream, a melody and a lighting vibration. Sound characters generate various feelings and influence feedbacks of audience.


The scenography of lights depends of the architectural qualities in the exhibition space. And the light which enhances the architecture is vibrating and fragile, because it depends of the electrostic energy of bodies.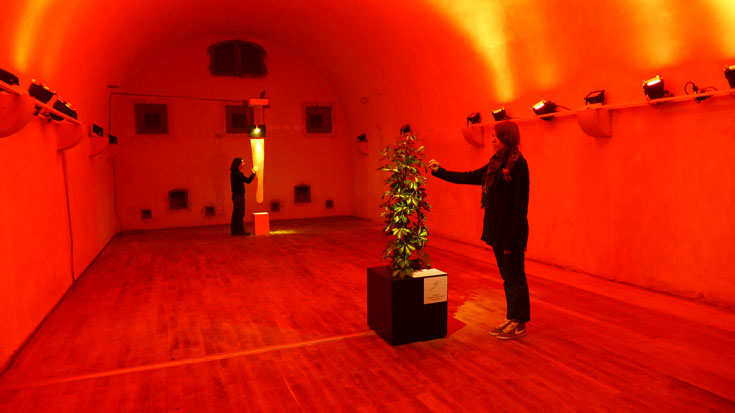 Fort du Bruissin centre d'art contemporain - Francheville (Fr)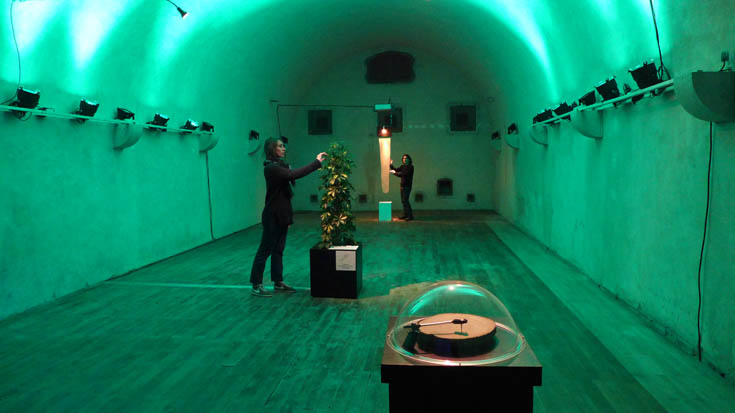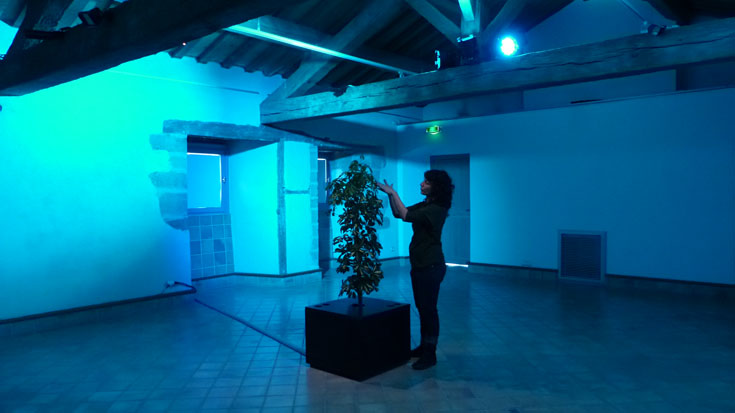 Château de Saint-Priest - Saint-Priest (Fr)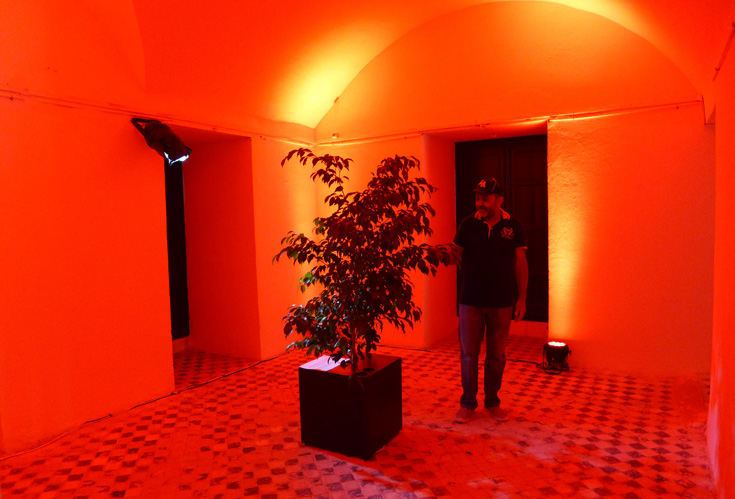 Palais Abdellia/ E-Fest Digital Arts Festival - Tunis (Tunisia)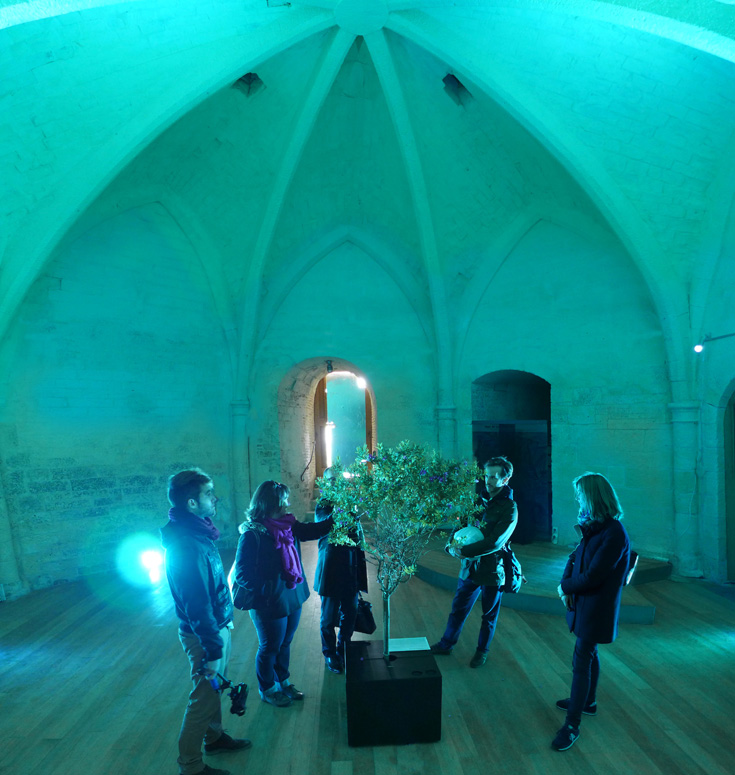 Tour de La-Rochelle/ Festival Zéro 1 - La-Rochelle (Fr)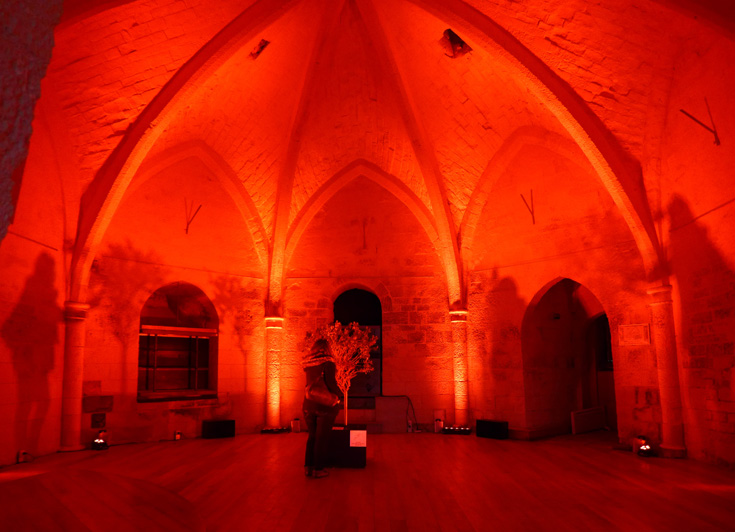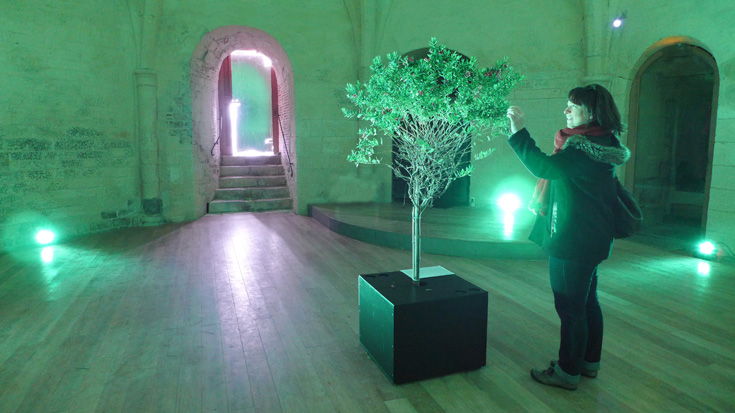 Previous exhibitions of Phonofolium et Lux
Culture Night
- Dublin (
Irland
)
Embassy of France in Ireland
20/09/2019 - 20/09/2019 :
www.culturenight.ie
-
www.ie.ambafrance.org
Galerie Le Manège
/ Institut français de Dakar - Dakar (
Sénégal
)
Curator : Delphine Calmettes
Novembre numérique / pARTcours 7
(Solo show)
03/12/2018 - 31/01/2019

Frequency
Festival of Digital Culture - Lincoln (
UK
)
Curator : Samantha Lindley
St Swithin's Church
20/10/2017 - 29/10/2017 : www.frequency.org.uk
Nocturne Art at Night - Halifax (
Canada
)
Halifax Natural History Museum
Curator : Michael McCormack

15/10/2016 - 15/10/2016 : www.nocturnehalifax.ca
-
https://naturalhistory.novascotia.ca
Festival « Jardins en scène » - Neuilly-sous-Clermont (Fr)
Commanderie de Neuilly sous Clermont
11/06/2016 - 11/06/2016 : www.jardinsenscene.fr
Aux Arts Mussidan ! / Centre Culturel autour du chêne - Mussidan (Fr)
11/06/2016 - 13/06/2016 :
Festival Zéro 1 / Art Numérique - La-Rochelle (Fr)
24/03/2016 - 26/03/2016 :
www.festivalzero1.com
Nuit Blanche Paris / Maison Pour Tous Jules Vallès - Villejuif (Fr)
03/10/2015 - 03/10/2015 :
Château de Saint-Priest - Saint-Priest (Fr)
07/10/2015 - 11/10/2015 :
E-Fest/ Digital Arts Festival - Tunis (
Tunisia
)
Palais Abdellia
Surface Sensible - Curator : Afif Riahi
03/10/2015 - 08/10/2015 :
www.lefest.org
Festival ISI / Rencontres d'arts numériques - Montpellier (Fr)
03/09/2015 - 05/09/2015 :
Fort du Bruissin centre d'art contemporain - Francheville (Fr)
Vivant Numérique - Curator : Igor Deschamp
29/04/2015 - 19/07/2015 :
www.mairie-francheville69.fr/index.php/Centre-d-art-contemporain?idpage=110
Scenocosme : Gregory Lasserre & Anais met den Ancxt - www.scenocosme.com