FR / EN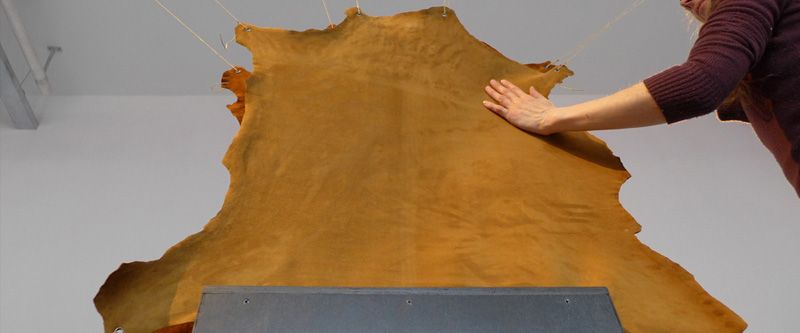 News | Artworks | Biography | Publications | Exhibitions | Contact
Membranes
Sound and interactive sculpture with leathers
Scenocosme : Grégory Lasserre & Anaïs met den Ancxt




Presentation PDF + Photos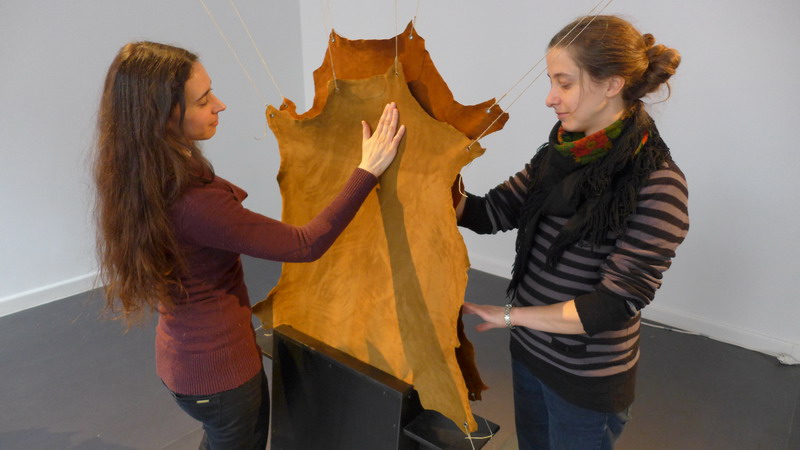 Membranes: A sensory artwork made of interactive leathers
"Membranes" is an hybridization between natural element and digital technology.
"Membranes" is a sensory interactive artwork made with leathers.
The leathers are stretched between the pedestal and the ceiling.
It's possible to interact alone or together on both sides. The leathers react to the electrostatic contacts of the human body. Each contact produces scalable sounds, depending on the quality of the approach and depth of the contact.
The two skin surfaces are both composed of a polyphonic sensitive score. They are separated by an interstice, which is reduced under the action of the contact. This work plays with degrees of proximity, intimacy between two leathers, and between two bodies which interact together. It is an invitation to a musical proximity. It allows to be listener and sensitive to an other visitor which interacts in order to create, to experiment sounds
produced together.
For this hybrid instrument, the leathers keep the natural shape of the animal: neck, front and hind legs in order to produce a singular mirror to the body.
Human skin and animal skin get closer and move away in a musical proximity play. These leathers are also medium, intermediaries, who draw sensitive meeting between several people on both sides.
"Membranes" is an hybridization between natural element and digital technology.
An invisible technological process is used on the stretched skins. This meticulous work gives them the ability to design a sensitive sound score on different areas at the surface of the leather. In contact with the hands of spectators and their electrostatic energy, these touch areas produce distinct sounds.
These skins produce sounds when the audience slowly or strongly touch. The sound textures evolve according to the quality of gestures and touches from the public.
Sound materials evoke meditative universes, of organic, liquid substances and encourage spectators to have delicate behaviors with the work.
Coproduction
FNAGP : Fondation Nationale des Arts Graphiques et Plastiques
Labanque - Centre d'art visuel Béthune : production Artois Comm./Labanque
[SCAN] Soutien à la Création Artistique Numérique de la Région Rhône-Alpes
Musée de Millau et des Grands Causses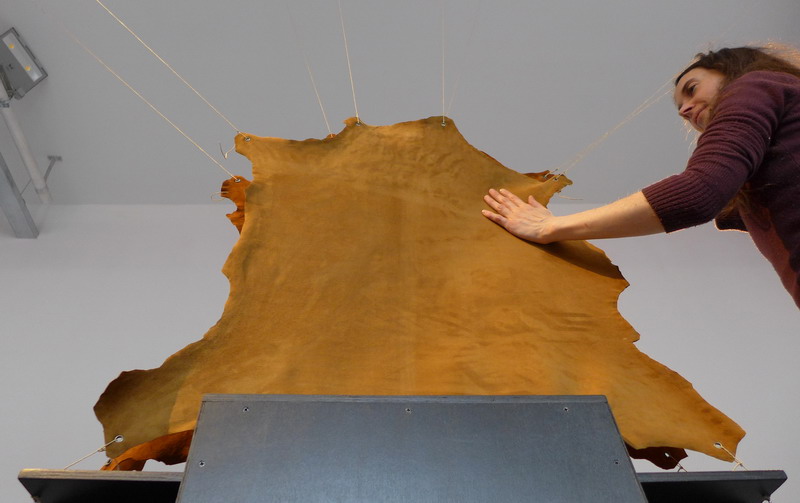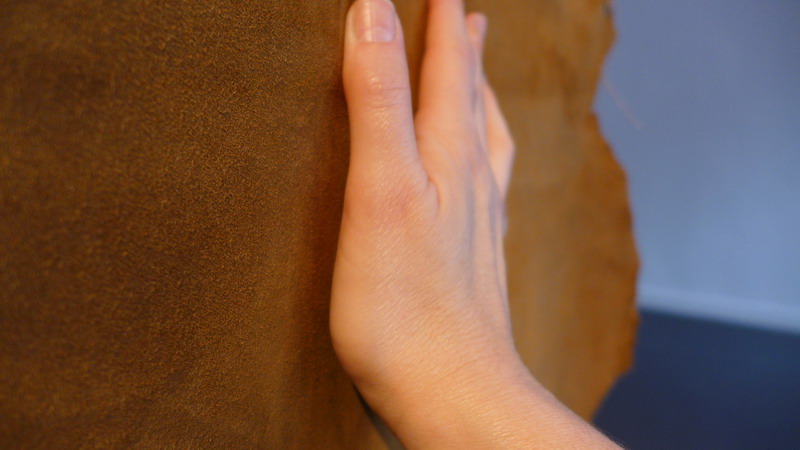 Previous exhibition of Membranes
Château de Blandy-les-Tours - Blandy (Fr)
Festival FETNAT - Performances artistiques et numériques


13/07/2019 - 14/07/2019

:

www.chateau-blandy.fr

Biennale ArtFareins 2018 / Château Bouchet - Fareins (Fr)
Curator : Jacques Fabry


01/06/2018 - 15/07/2018 :

www.artfareins.com

L'Angle - espace d'art contemporain - La Roche-sur-Foron (Fr)
Résonance - Scenocosme : Gregory Lasserre & Anais met den Ancxt
Curator : Marion Dupressy
08/09/2017 - 21/10/2017

:



Labanque / Centre de production et diffusion en arts visuels - Béthune (Fr)
Empathies - Scenocosme : Gregory Lasserre & Anais met den Ancxt
Curator : Philippe Massardier
01/04/2017 - 23/07/2017

:

www.lab-labanque.fr




Scenocosme : Gregory Lasserre & Anais met den Ancxt - www.scenocosme.com