FR / EN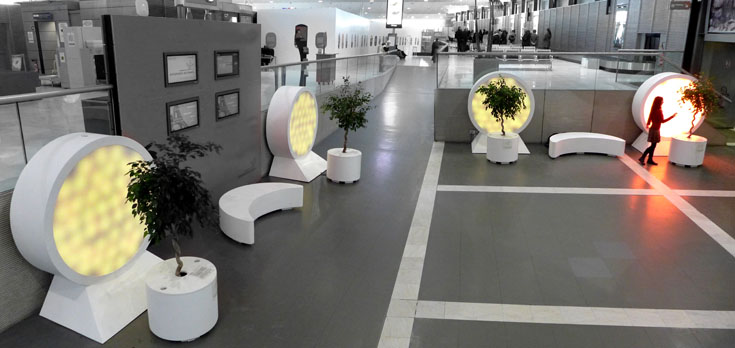 News | Artworks | Biography | Publications | Exhibitions | Contact

Lumifolia


Interactive artwork
Scenocosme : Grégory Lasserre & Anaïs met den Ancxt

Interactive artwork at airport Paris Roissy Charles de Gaulle



Lumifolia is an interactive garden questioning our relationships with plants and the environment in an artistic, sensitive and musical way. The leaves of the tree react to human touch with sounds and lights. The plants wake up with the touch and the subtle electrostatic influence of the human body: thanks to the interaction with the public. Like a breath, a soft halo of light twinkles next to the tree. When stroked by somebody, the closer the person is, the brighter the light is.

This artwork was exhibited at the airport Paris Roissy Charles de Gaulle from dec 2012 to dec 2015.

Selected by Digitalarti for Aéroports De Paris, Production director : Julie Miguirditchian


Award : Price of the young light originator 2013 / The LumiVille Trophies of the design light ,
awarded by l'AFE (Association Française de l'Eclairage) : www.afe-eclairage.com.fr
the competition was during the Salon international LumiVille at Lyon : www.lumiville.com

The LumiVille Trophies of the design light is a European contest aiming to reward and to distinguish the originators and creators in the lighting field. Its objective is to reward the originators-authors of singular settings in light for their conceptual and artistic side, their aesthetic aspect, and a innovating technology.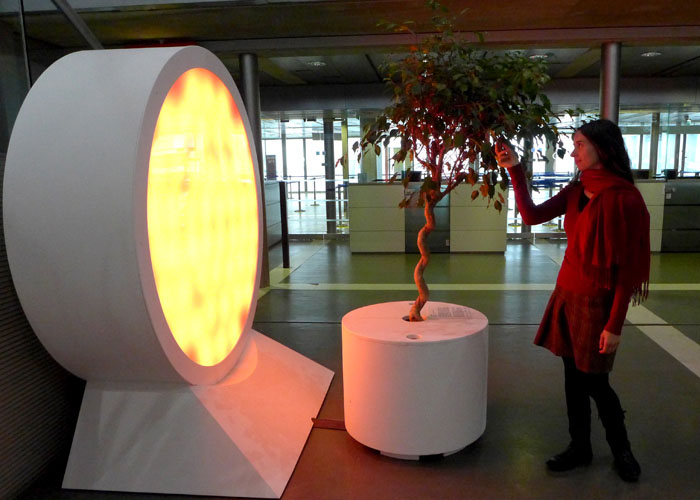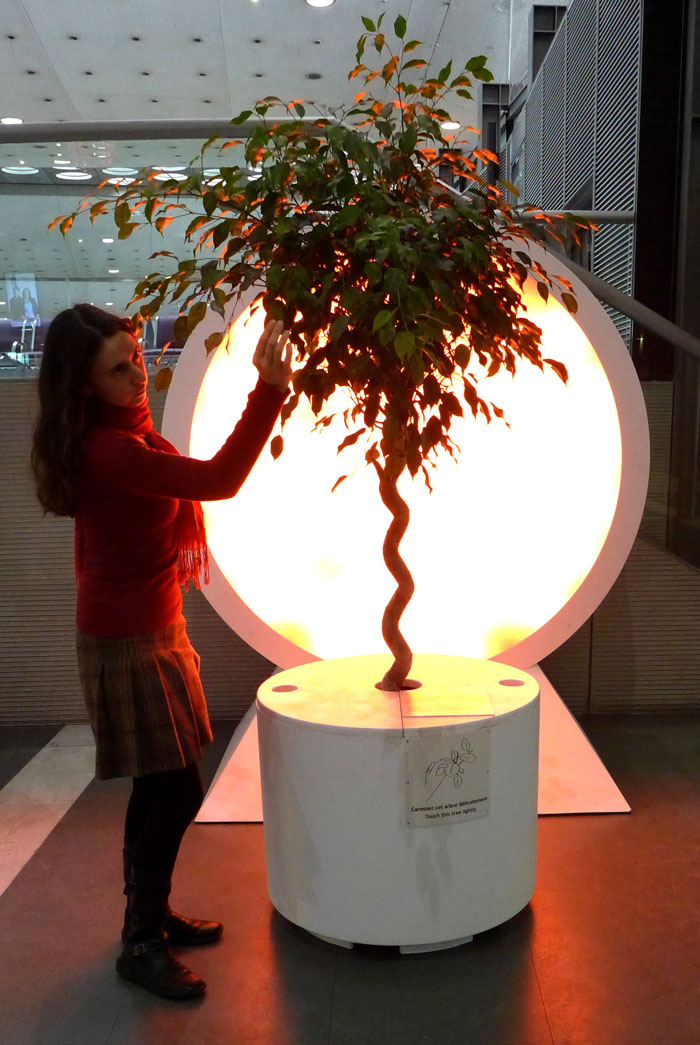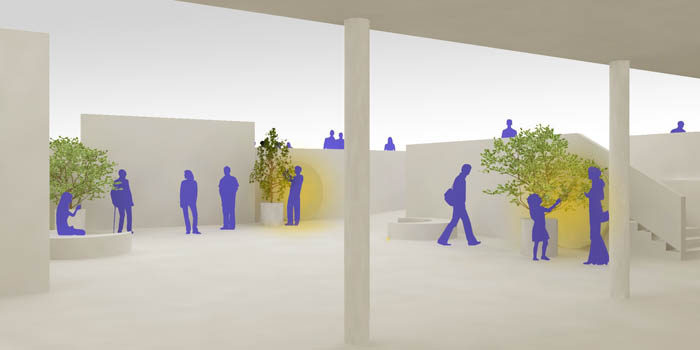 Selected by Digitalarti for Aéroports De Paris
Production director : Julie Miguirditchian
Team of production Digitalarti : Malo Girod de l'Ain, Anne-Cécile Worms, Yannick Poinsignon, Johanna Zhang
Assembly assistance : Christophe Thollet, Guillaume Cefelman, Daniel Schutze, l'équipe de l'aéroport
Thank's to Jean-François Maury, Xavier Valmorin, & Thierry Veronèse d'ADP
Manufacturing : la menuiserie des chevennes, Coté-jardin, Aerosculpture : www.aerosculpture.com , Officium
3D model : Leila met den Ancxt


Scenocosme : Gregory Lasserre & Anais met den Ancxt - www.scenocosme.com